Custom Steel Poles, Tubes & Towers
Tapered and Fabricated – Built to Your Specs
H.W. Metals, working in conjunction with our sales and engineering partner Pacific Steel Structures, is a full-service turnkey manufacturer of tapered and fabricated custom steel towers and tubing. In addition to fabricating custom steel tower in the size/ length and shape you need, we also provide a range of secondary operations that enable us to deliver complete tubing products that match your unique requirements, and are ready or near-ready to use.
Steel Tube & Tower Fabrication Capabilities
Our largest open arc welding gantry allows us to fabricate custom steel towers in sizes up to 138" x 138" x 70' and a 11' diameter, in continuous lengths up to 60', longer using splices. In-house secondary operations include drilling, hole punching, welding/attachment of external components, and more. We can provide powder coating, painting, galvanizing, and other processes through partnerships with local facilities.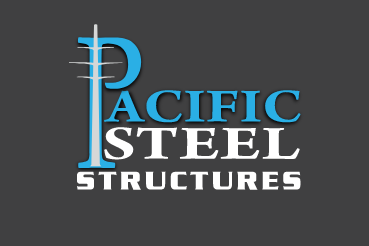 Pacific Steel Structures
For tower engineering and electronic wiring, we work with Pacific Steel Structures, located in Spokane, Wa. Working in tandem, we can manufacture a custom steel pole or tower to fit most any project.  Through the dedicated sales and engineering team at Pacific Steel Structures, and the experience and knowhow of manufacturing at H.W. Metals, you are assured the highest quality to meet any need.
Save Time & Money with H.W. Custom Steel Tube & Tower Fabrication
With a host of secondary operations available under one roof, and complete process management for many more, we reduce the number of vendors you have to work with, as well as the headaches associated with your project.
Although few products that leave our facility are 100% ready for use, we can deliver fabricated tubing that requires minimal additional finishing by our customers. We can fabricate most or all of the parts your project requires and ship them out for finishing or assembly at your location. With our kitting services, we can package and deliver your custom steel tubing and towers how and when you need them.
We cater our processes to meet the needs of our customers and to give them finished products that meet their specifications. We are always working to save our customers time and money. We do more of the work so you don't have to!
Tapered and Fabricated Towers Featured Links
For more information on how H.W. Metals and Pacific Steel Structures can assist you with your custom steel tubes and towers, follow the links, and give us a call.
H.W. Metals is your #1 domestic outsource option for full-service steel processing of all sizes, specializing in long…