Industries Served
H.W. Metal Products, Inc., is a full-service steel fabricator and custom job shop. Our unique capabilities to produce fabricated metal products as large as 80 feet in length and as a high strength steel processor enable us to serve a wide range of industries and applications that other steel fabricators cannot.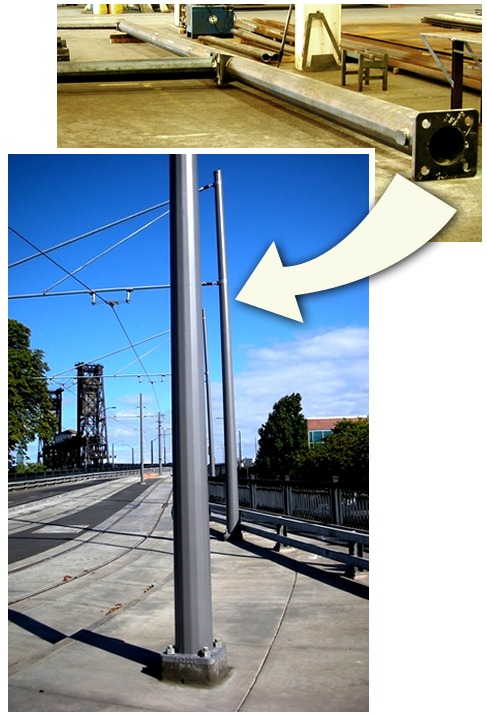 From metal forming, cutting, and punching to welding and numerous secondary services, our lean manufacturing processes allow us to quickly and efficiently deliver the high quality products our customers need. Some of the industries for which H.W. Metals provides component parts include:
Railcar
Marine
Truck trailer and truck body
Other transportation OEMs

Dumptruck bodies
Motor homes
Transit buses

Mining equipment
Infrastructure and construction

Light rail components
Sign structures/sign bridges
Bridges & bridge components
Airport construction
Lighting structures for stadiums, ballparks, etc.

Telecommunications and cellular transmission towers
Electrical towers
General fabrication of tubular products
Our capabilities are not limited to the above. We are always looking to expand our services into other markets and are open to all requests for quotation from any client in any industry.
We are AAR (Association of American Railroads) certified for quality assurance.
H.W. Metals is your Number One domestic outsource option. Contact us today to find out what we can do for your unique application.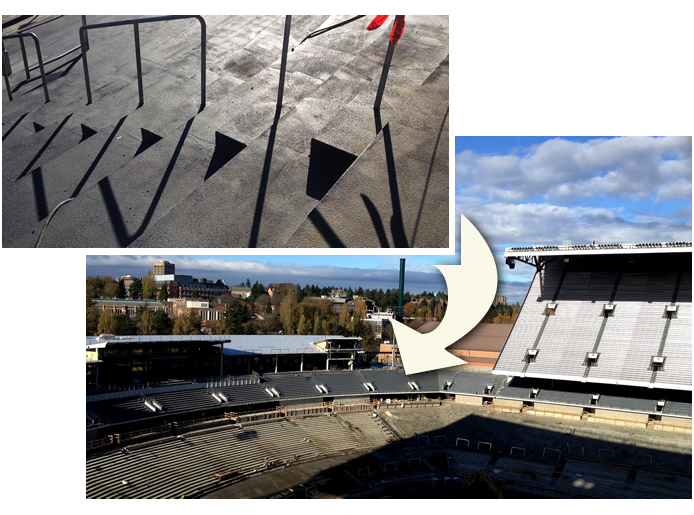 Stadium Seating
H.W. Metals is a parts and sub-assembly supplier to fabricators throughout the United States. We have been involved in many large scale fabrication projects. The finished picture here is of Husky Stadium, home to the University of Washington football team. H.W. Metals provided the fabrication of seating plates throughout the stadium. This process consisted of supplying material, plasma burning the parts, forming the angles and seam welding sections together. (Right- Huskey Stadium, Seattle WA )
City of Portland Poles
H.W. Metals is a supplier of various styles of poles. We have been involved in fabricating electrification poles for many light rail projects. These pictures are examples of some poles for the light rail system in Portland, Oregon that were built at H.W. Metals. On this project, H.W. Metals supplied material, burning, forming, and fabrication of the poles. (pictured above)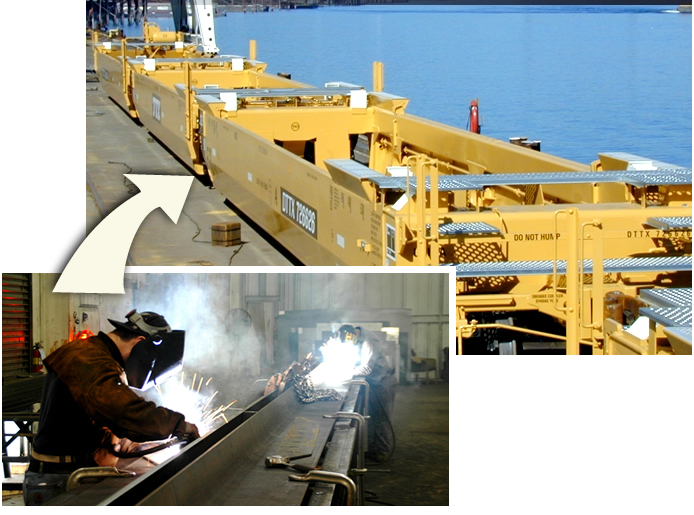 Gunderson Maxi IV
H.W. Metals has always played a large role in servicing the transportation equipment manufactures. H.W. Metals is an AAR certified shop, that has supported the rail industries for many years. We have made large and small component parts and sub-assemblies. From top chords, bottom cords, platforms, fuel tanks, and sides, H.W. Metals can supply a turn-key part for most transportation requirements. (Left)