Custom Tubing
Request for Quote
H.W. Metal Products, Inc., is a leading steel fabricator and custom job shop specializing in custom steel tube manufacturing. We have produced custom tubing for projects ranging from the Hershey's chocolate factory in Pennsylvania to the Arizona Diamondbacks' and Colorado Rockies' spring training facilities near Phoenix to LAX and other major airports, and everything in between.
We provide HSS square tubing, heavy wall tubing, welded steel tubing, long steel tubing up to 80 feet in length, and more, all custom fabricated to meet our customers' unique specifications. We can fabricate steel tubing in "standard" square and rectangular configurations and in custom shapes outside the capabilities of mills. We can also cut, form, and weld our fabricated tubing to meet customer specifications.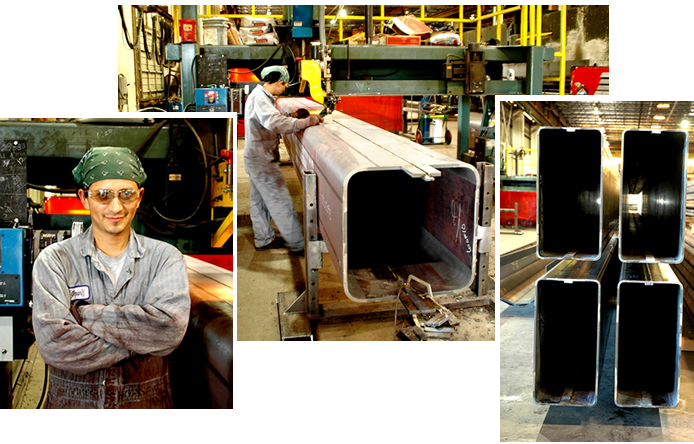 Many mills provide steel tubing in 20 and 40 foot sections, leaving customers with either an abundance of scrap for shorter length requirements or sections that must be welded together to meet longer requirements. At H.W. Metals, we can produce custom tubing in the exact length your project needs.
We can provide steel tubing that meets ASTM-A1065 specification and custom tubes as well. We can custom fabricate tubing from numerous materials, including high strength steels. All our tubing, whether ASTM-spec or custom, is made to the same high standards of quality and will meet the precise requirements of your design.
We are your Number 1 domestic outsource option. Request a quote on custom tubing for your application, or contact H.W. Metals to learn more.